Every human resources department or staffing agency is dedicated to attracting the best possible people, putting them in the roles that match their unique skills and experience. In a survey conducted by HR Daily Advisor, approximately 58 percent of respondents reported their organizations had a recruitment strategy in place, whether in the form of a written document or an established cultural practice. That means there's a lot of competition for employees who have the exceptional backgrounds and abilities that drive long-term organizational success.
For a business to bring in high-quality workers on a consistent basis, it needs a combination of updated tools and agile strategies designed for today's labor market. With a fresh approach to finding great people and powerful analytics recruitment software, hiring professionals to take a proactive part in advancing their organization. These four data-driven recruitment tactics lead to more successful hiring processes when targeting top level talent.
1. Re-evaluate your job posts
"Tone and word choice are key when attempting to draw interest."
If you're having trouble finding top-notch candidates, the problem may begin with your job posts. Attracting the ideal worker starts with making very clear precisely what background the individual must have. Specifying up to 10 qualifications that truly matter for the role narrows the field and makes applicant tracking software more effective.
As LinkedIn emphasized, tone and word choice are also key when attempting to draw interest from top candidates. The description is likely to be someone's first engagement with your business or agency, so it's vital to convey what kind of workplace a new hire would be joining. Taking a conversational tack makes the company seem more approachable and could be the start of forming a long-term connection with a fantastic worker.
2. Get in touch faster
In a competitive job market, hiring professionals need to move quickly to catch the best employees. However, it's taking longer to make an offer at companies all over the world, due to intensive screening and interviewing for candidates. In 2015, Glassdoor Economic Research found the average interview process in the U.S. had risen to 22.9 days.
Using tools to source better candidates and narrow them down faster is one way to gain a leg up. With the emergence of staffing software powered by artificial intelligence, it's possible to run a far more efficient and directed hiring process. Drawing from robust analytics and customized criteria, auto-matching picks out the individuals who are most likely to succeed in a role.
3. Social recruiting
In the 2017 Employee Job Satisfaction and Engagement study from the Society of Human Resource Management, 89 percent of U.S. employees said they were somewhat or very satisfied with their current positions. Nonetheless, 40 percent stated they might seek a new job within the next year. This willingness to change roles if the right opportunity arises is a sign to recruiters that it's worthwhile to cultivate passive candidates.
A wide variety of companies have embraced social recruiting as a means to source new hires and get to know them better. This approach is especially useful for finding individuals who would be a great fit for the organization but are not actively looking for their next job. By directing recruitment efforts toward platforms populated by numerous people with the necessary skills and forging a relationship, hiring professionals increase their chances of finding the best person for the job.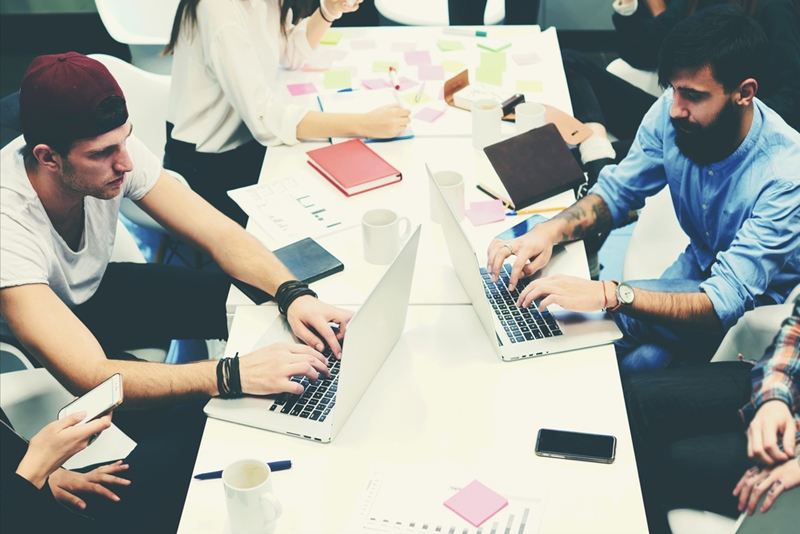 4. Market your employer brand
Establishing a strong brand for the workplace goes a long way to improving the volume and quality of applicants for openings. Research from Gallup found that factors like providing opportunities to learn, grow and advance in your career are particularly vital to younger people in the workforce. Millennials rate the importance of providing this sense of potential far higher than creating a fun atmosphere.
That means companies should make an effort to present themselves as offering workers chances to build skills and reach their goals. Marketing the business to potential hires through channels such as Email marketing, as well as job postings and social media, lets them know what they can expect when they come in for their first day.
Automated recruitment software connects companies with great workers. With Jobscience, the tools to market an employer, make smart matches, save time and kick-start the hiring process are fully integrated into the Salesforce platform. When hiring professionals have the latest advances in AI on their side, they can formulate the strategies to hire the right talent, right away.