The emergence of the Internet of Things has opened up new possibilities for consumers and businesses. Connections between many of the devices and applications people use on a regular basis have made a wide range of activities and tasks more convenient and efficient. From entertainment hubs to smart thermostats, the instant exchange of data transforms the way homes operate.
However, the Internet of Things has had an even bigger impact on some workplaces. For recruiters, it's important to consider how the opportunities presented by our connected world can lead to more and better placements. With the Hiring Logistics interface from Jobscience, the immediate access to information across multiple locations allows staffing agencies to build more successful relationships with workers and employers.
The Internet of Things at work
"The Internet of Things streamlines operations and passes along key insights."
In today's world, we are constantly surrounded by sensors collecting data to be stored using cloud computing solutions, and machines exchanging information with one another. Many workplaces are embracing these network-connected devices as a means to keep everyday processes on track. The power of the IoT has made itself felt in a variety of industries, streamlining operations and passing along key insights.
These functions take a wide variety of forms, whether it's amusement parks using sensors to replace traditional tickets or managers receiving automatic alerts relevant to their duties. The convenience of passing along data in moments can build greater efficiency into many aspects of an organization. Some offices are even striving to improve energy use and comfort for employees by creating smart environments with automatically adjusting climate control and lights.
One of the most important ways the IoT is influencing how people work today is by tracking movement. Drawing on radio-frequency identification to check on the locations of people and equipment has proven an essential tool for industrial jobs. Supervisors and safety professionals gain a deeper understanding of what is happening on the floor and can act quickly if a problem arises.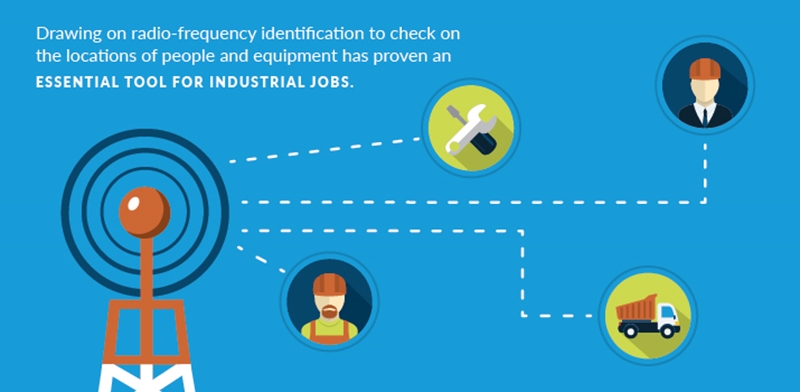 Hiring Logistics and staffing for the future
The same opportunities that have made the IoT an exciting concept for homes and manufacturing can also meet vital needs in placing and monitoring temporary workers. Greater visibility into work sites and the activities of employees allows a recruiter to complete tasks more efficiently and more effectively plan ahead. The Hiring Logistics interface puts this capability into the hands of staffing professionals, applying the ideas drawn from the IoT to find individuals suited to jobs and monitor the results.
With real-time mapping, Hiring Logistics grants staffers a look into the demand for workers across multiple sites. Using auto-matching, they can immediately find a candidate with the right skills, education and experience to excel in a job. The scheduling feature generates a calendar that fits the needs of both the worker and the employer.
Once someone is assigned to a position, staffers see at a glance whether the worker makes it to the site on the time. With instant messaging included in the interface, they can immediately get in touch and address any issues with absenteeism or lateness. Meanwhile, having all the necessary data in one place simplifies the paperwork for payroll and compliance, so recruiters can focus on making human connections with employees and businesses.
The Internet of Things has altered the ways many people live and approach their jobs. With recruitment software, staffing is ready to take the same leap forward in how it collects and uses information to optimize every aspect of hiring and placement. Jobscience's Hiring Logistics interface offers the tools to see the details that matter in real time and put them to use.