When businesses are bringing in new temporary or contingent employees, they want to move quickly to fill vacancies. Keeping a company working at its best requires a streamlined, speedy recruitment process. At the same time, staffing professionals seek to maximize the number of quality placements, establishing confidence and long-term relationships with both employers and workers.
Making the process of matching candidates to open jobs and putting them to work as fast and efficient as possible benefits everyone involved. That's why staffing agencies need recruitment software solutions that minimize the friction of hiring. Seize the possibilities of deploying just-in-time talent by using Jobscience's Hiring Logistics interface.
Building a robust candidate database
"Staffers can pour hours of their days into populating internal databases."
Staffing professionals can pour hours of their days into populating internal databases with promising candidates. Recruiters might draw these individuals from a pool of active candidates or take an interest in them because of information posted on social media. However, with the right tools, staffers can make it simple for applicants to come to them.
Hiring Logistics casts a wide net for candidates by allowing them to submit their information in moments. In conjunction with Jobscience's email marketing tools, the interface populates the staffing agency's internal database with a broad range of individuals who could be right for the next opportunity. By providing a few quick, easy steps for jobseekers, Hiring Logistics maximizes the effectiveness of recruiters.
Making improved matches faster
Scanning through the resumes of all those applicants can be another major drain on recruiters' time. Spotting individuals who have the right combination of education, skills and experience for a role requires effort and a careful thought. To select exceptional workers you have to go beyond interviewing the first few possibilities that pop up.
The auto-matching feature in Hiring Logistics empowers staffing professionals to find better candidates and gather all the information needed to choose the right person for each role. Get smarter results customized to the specific requirements of particular employers and positions. Then, narrow the field further by taking into account factors like availability, distance from the work site and additional skills.
Controlling compliance and payroll
In addition to locating the people with desirable knowledge and abilities, staffers must stay alert for possible issues with regulatory compliance. Hiring Logistics integrates a module for checking on whether workers meet all certification and licensing requirements before you dispatch them to a work site. Set limits for exposure to dangerous conditions to go forward with confidence that you're meeting your legal responsibilities.
The interface has staffing professionals covered when it comes to handling payroll, as well. With the relevant information centralized and readily available, completing paperwork no longer has to suck up your work hours on a regular basis. Completing payroll in a fraction of the time means recruiters can put more of their focus on connecting with workers and ensuring placements are successful.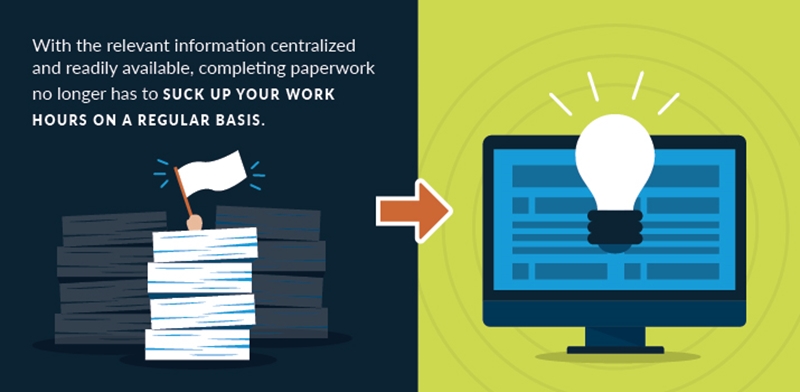 Keeping workers on track
Maintaining schedules for a large number of contingent and temporary workers at multiple sites is a complex task. When employers have changing needs and employees need special considerations, balancing those concerns can be a burden for staffing professionals. That makes the auto-scheduling feature in Hiring Logistics a tremendous asset, allowing recruiters to set the calendar with ease and make adjustments as necessary.
With real-time mapping and updates from work locations, staffers become proactive about meeting the needs of businesses and employees. They have instant visibility into requirements for additional staff, requests for schedule changes and issues with tardiness or absenteeism. When problems or questions arise, they message employees from within the Hiring Logistics interface.
There are a huge variety of factors that can drag a staffing agency back from performing at its peak. However, the right staffing software facilitates more placements and improved matches. Jobscience's Hiring Logistics interface is designed to reduce friction and seamlessly bring together the tools to complete daily recruitment tasks.