Staffing professionals know that the distance an employee has to travel to get to work is an important factor in whether a hiring placement proves successful. Over recent years, though, commutes have only grown longer for many people. The Washington Post reported on 2014 U.S. Census figures showing 17 percent of American workers traveled more than 45 minutes and 2.62 percent needed over 90 minutes on the road to arrive at their workplaces.
There has been a significant increase in these super-commuters since 1990, when only 1.6 percent of American workers spent over 90 minutes in transit. For recruiters and staffing agencies, it's vital to understand how the expectations and reality for travel to work are changing. With advanced recruitment software, they can take distance into account when matching candidates to position, along with a wide range of other important factors.
Why have commutes become super?
"High cost of living is one motivator for super-commuters."
Employees are increasingly undertaking exceptionally long commutes for a variety of reasons. The costs of living in major metropolitan areas and the challenges of the real estate market are great motivators for these time-consuming routines. Someone hired for a job in a new city may struggle to sell his or her current home in a slow market or find that it's possible to save a significant amount of money in the long term by just staying put.
For super-commuters, traveling a long way might be the price of maintaining the stability of their home life while working in temporary or contingent roles. In some cases, it's practical for workers to fly into town on a regular basis instead of relocating, taking advantage of the fares on low-cost airlines. The most influential cause for growing commute times, however, is the shifting culture around remote work.
Many super-commuters only take their lengthy journeys once or twice per week. The rest of the time, they work at home, using tools like teleconferencing, instant messaging and cloud storage to keep in touch with what's happening at the office throughout the day. With the availability of technology that makes it simple to stay connected, as well as wider acceptance of remote work among management, living far from the office has become a more viable option.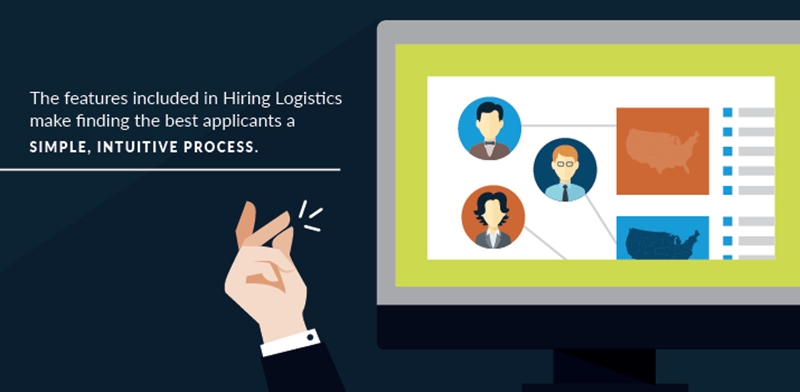 Greater visibility means better placements
The shifting nature of commutes makes it more important than ever for staffing professionals to know where new hires are coming from. While super-commuting can broaden the possibilities for a business to find the right person for a job requiring specialized skills, other organizations prefer someone who can come in every day. It's essential to be aware of an employer's needs for a worker to be on-site and how those requirements could impact the pool of interested applicants.
The features included in Hiring Logistics will make finding the best applicants a simple, intuitive process. Auto-matching ensures you find individuals in the database who have the requisite skills and live in the right geographical area to make the placement a success. Real-time mapping offers transparency into where workers are needed and allow recruiters to monitor their locations throughout the day. If a new hire is struggling to get to the job on time, staffing professionals can send instant messages to address the situation.
The nature of commutes and the culture of remote work have undergone a seismic shift around the world. With robust staffing software, recruiters can now stay on top of the changing demands of workers and employers faster, smarter.