For jobseekers in today's economy, it's more important than ever to have the skills employers demand. A Pew Research Center report stated U.S.-based positions requiring specialized abilities or training saw more than double the growth over the past 35 years when compared with those that did not call for prior training. It appeared this trend would only deepen over the next decade, with the expansion of jobs requiring significant preparation as a prerequisite even further outpacing others.
To make successful placements in this environment, staffing professionals must present employers with individuals who possess the necessary educational background, physical capabilities, aptitudes and experience. That means they are under pressure to develop strategies for contacting and tracking the most qualified candidates. With a strong understanding of current business needs and robust software solutions, staffing agencies can stay ahead of the curve, consistently matching highly skilled workers with the positions where they are needed.
What are the skills employers want?
For staffing professionals, finding and placing candidates starts with understanding what types of preparation matter most to companies. The Pew report was based on projections from the Bureau of Labor Statistics that predicted 9.8 million new jobs becoming available between 2014 and 2024, a 6.5 percent increase. Among those positions, service industries and health care are expected to see the most growth, while manufacturing jobs will likely decline by 0.7 percent a year.
"Placing candidates starts with understanding what preparation matters to companies."
Under these circumstances, workers actively engaged in building relevant skills will be in the most advantageous position. The Pew report projected a 7.9 percent increase in positions requiring at least average preparation in terms of previous experience, on-the-job training or formal education. Meanwhile, the prospects are worst for jobs that may soon be replaced by automation.
However, there are other forms of readiness that may prove important for prospective employees. Pew noted that jobs requiring social skills, such as a facility for management and spoken or written communication, will grow by 8.1 percent. Meanwhile, positions requiring below-average preparation in these areas will only expand by 4.4 percent.
Shortages bring challenges and opportunities
As employers increasingly look for workers with specialized backgrounds, there may be further complications. In many cases, there simply are not enough people with the right qualifications to fill particular jobs. The American Staffing Association reported that the top five hardest jobs to fill in the second quarter of 2016 were:
Heavy and tractor-trailer truck drivers
General internists
Podiatrists
Psychiatrists
Physician assistants
According to economic research organization The Conference Board, labor shortages will worsen for numerous positions calling for specialized skills over the next 15 years. Baby boomers in these occupations are already retiring faster than they can be replaced. The Conference Board's chief economist, Gad Levanon, told Marketplace that in addition to an aging population, this shifting job market was also brought on by changing employer expectations.
"There was an increase in qualifications – 'opportunistic upscaling,'" he said. "During the weak period of the labor market, companies were able to get away with increasing qualifications, both for experience and education. And now, when the labor market gets tighter, it takes them more and more time to fill positions."
As a consequence of the employment outlook, some companies will have to alter their policies. That could mean offering greater pay to people with the right skills as well as accepting a broader set of qualifications for jobs. Staffing professionals may be able to take advantage of these changes when placing employees by drawing on a stable of experienced, well-trained workers.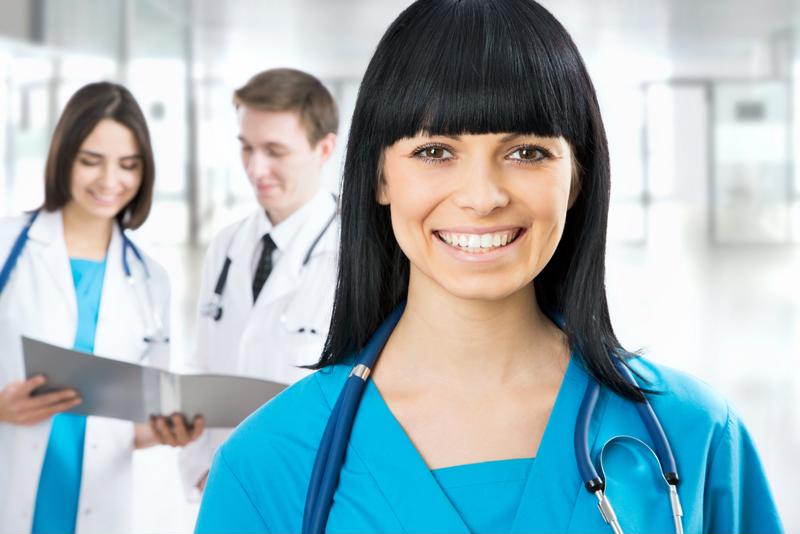 How staffing agencies make the right matches
Engaging a labor market that prioritizes preparation and making a high volume of quality placements calls for powerful strategies and software solutions. In many cases, staffing agencies may already have established contact with candidates who would make an excellent fit for an open role. To capitalize on those connections, staffing software must make it quick and easy to pick through internal databases and select workers with just the right background.
Staffing agencies can build on these relationships in the long term by using an applicant tracking system that allows clear insights into the needs of clients and the abilities of candidates. It should be a straightforward, seamless process to sort workers according to factors like education, skills and location and compare their resumes in a standardized format. This way, staffing professionals can find individuals who suit the increasingly stringent demands of businesses, passing along the vital information for employers to review and offer feedback.
If the ideal applicant is not already in the database, staffing software can facilitate sourcing further candidates. Use a branded job board, mobile recruiting application and third-party websites to get the word out to qualified jobseekers. Take advantage of social recruiting tools to learn more about individuals' specialized experience, training and certifications.
For staffing and recruitment professionals, a job market with ever-greater emphasis on prior preparation offers plenty of opportunities. The key is having the recruitment software in place to establish and maintain relationships with the skilled individuals employers want.